Music City Referral Network Launches by Network In Action
Like-minded business owners, building relationships that last a lifetime
Houston, Texas (March 19, 2020) – Network In Action (NIA) is a national franchise comprised of over 70 groups across the country that creates marketplace alliances via membership in these elite groups, featuring a qualified business advisor and leadership business coach, to directly manage business owners for mutual benefit. The model is unique to the industry based on its proprietary technology, structured once-a-month gatherings, and active point system referral platform.
Shannon McGee of Nashville, TN is launching two Network In Action groups in Nashville, West End, and Wilson County. Both groups will be comprised of 25+ local business owners who understand the value of building relationships to help each other succeed. "It's not about 'what is in it for me' but 'how can I help you?'. Members gain the most when they have a genuine desire to get to know each other and their businesses, and want to work on growing their own business," stated Shannon McGee of Music City Referral Network.
With networking essential to business growth, Shannon shared why she chose Network In Action for her community, "I have always enjoyed building relationships, connecting people, and helping others first. Last year I realized my dream job was to be a professional connector, but I wasn't sure how I could turn my love for helping others through building strong relationships into a business. Then I was introduced to NIA, and it was the perfect solution. It's exciting to build out dynamic groups of exceptional people focused on networking and supporting each other to grow their businesses. I am also a strategic business coach and consultant, which allows me to work with members strategically to ensure they are getting the most out of the group."
Taking a modern approach to networking, NIA's revolutionary internal website and smartphone app allows members to pass and track referrals with ease, start discussions with other members, post status updates, and more. The app helps to streamline the referral process for NIA members by giving them the ability to connect in real time. It is also the only networking organization offering a guaranteed return on investment (ROI) through a simple calculation method based on members' commitment to attending monthly meetings and passing referrals.
" At Network In Action we look for people who are passionate about helping others to be franchise owners and community builders. With Shannon's 30 years of networking experience, background as an entrepreneur, and giving heart, we are excited to have her bring Network In Action to Tennessee," Scott Talley, Founder of Network In Action commented. Talley stated, "She's a natural leader, connector, and great resource for the members and local community."
NIA Music City will be holding its launch meeting in May 2021, in the Nashville area, to learn more, contact Shannon at This email address is being protected from spambots. You need JavaScript enabled to view it..
For more information on Network In Action or any of the NIA Music City Referral Network groups and how you can become a member please visit https://www.networkinaction.com/ and www.networkinaction.com/index.php/find-a-group.

###
Shannon McGee, Biography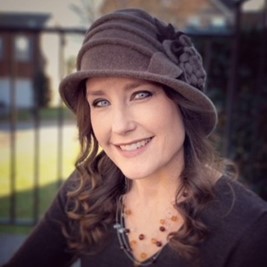 Shannon McGee the owner of Music City Referral Network, a Network In Action franchise, also serves as a strategic business consultant and owner of Peregrination CX, LLC, a business consulting firm that specializes in helping small to mid-sized B2B companies utilizing a client-centric approach to change and transformation optimization that is focused on people, processes, and systems.
Her 30+ years in client-facing roles across various industries led to her keen and in-depth understanding of the client experience (CX) with a laser focus on revenue operations that produce results. Early in her career, her tenure in the media space included time at such Nashville-based entities as Speer Productions, DR&A, and Cummings Video. As the production industry in Nashville began to transition, so did she, making a move into the publishing world and expanding her career towards that of sales and marketing at NashvillePost.com. It was here, while serving as Director, that she also launched Business TN Magazine. Soon catching the attention of the technology industry, Shannon was called upon to build a sales department for two sister companies (one a telecom company and another a managed IT company.) Her account executive expertise was quickly noted by yet another technology giant, Windstream (at that time the fourth largest communications company in the nation.) It was here that she again quickly established herself and her skills by placing third in sales nationally. Her understanding of client retention and acquisitions resulted from her days at Legal Intake Professionals where Ms. McGee oversaw the sales and client success teams that grew their number of clients by 93% over a four-year period. During this time, she was also tasked with building departmental organization, processes, systems, and workflows which positioned the organization for acquisition.
Shannon is a graduate of Montana State University where she earned a Bachelor of Fine Arts degree in Film & Television Production.
Today, she spends her spare time volunteering with her local Nashville Kiwanis group and as president of the Nashville chapter of Ellevate Network. When she isn't hiking, gardening, or listening to music, she, her husband, Ricky, and their two daughters can be found enjoying the family dog, Kodi. They reside in Mt. Juliet, Tennessee.
Stay Informed
When you subscribe to the blog, we will send you an e-mail when there are new updates on the site so you wouldn't miss them.