The NIA Way: Giving Back with Kindness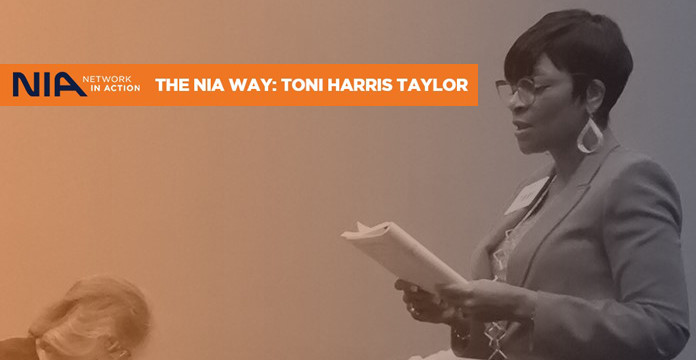 Making a meaningful difference by giving back has always been part of the DNA of Network In Action. Group leaders and NIA members have deep-rooted connections to their communities, giving back an organic process throughout the year.
Even so, Network In Action encourages franchisees to collectively work on a give-back project every year, one that serves not just to extend a hand to the community at large but also as a bonding exercise for members. While giving back is always revitalizing, it feels especially necessary during this difficult year when the COVID-19 pandemic has affected a lot of people in many different ways.
As a direct response, group leader Toni Harris Taylor put together a compilation of inspirational stories from fellow entrepreneurs in her Network In Action Northeast Houston group. The book, called Strategic Partnership: The NIA Way, Stories of Perseverance, Dedication and Commitment, is designed to help small business owners who might be struggling in the wake of the pandemic. With a foreword by NIA founder Scott Talley, the stories give entrepreneurs hope and encourage them to persevere and find new ways of dealing with the challenges brought on by the pandemic.
Taking the act of giving back even further, the proceeds of the book are to benefit Will's Kids. Toni describes the pay-it-forward organization as "a champion for children living in poverty – removing the barriers to their success, restoring hope for their futures, and revitalizing the dreams and passions that will carry them forward. Built on the premise that the inspiration and encouragement of even one child can make the world at large a better place, Will's Kids is a portal for education and achievement."
The 19 entrepreneurs who are part of Network In Action Northeast Houston share stories of courage and adapting to a new reality. The lessons are relevant not just during the pandemic but can be applied and learned from while facing adversity of any form. While entrepreneurs share their stories with fellow entrepreneurs, the takeaway lessons of perseverance and dedication are universal and for everybody.
The annual give-back project is but one example of NIA's commitment to its communities and group leaders continually reap the goodwill of such heartfelt endeavors.
Learn more about the Network In Action franchising opportunity.
Stay Informed
When you subscribe to the blog, we will send you an e-mail when there are new updates on the site so you wouldn't miss them.