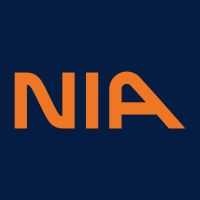 And now I'm gonna go ahead and spotlight Miss Tracy Davison and I'm gonna let you take it away, okay? All right. Hey, everybody, welcome from Nashville here. Um, I am thrilled to introduce my friend and one of the best-ever LinkedIn coaches I have ever met, Ron Zukenik, who also happens to be one of my strategic partners. Ron will tell you that all the success he has had has been the result of being with great people. He is a four times best-selling author on the topics of LinkedIn relationship strategies and business networking.
Today, Ron is here to share with us and highlight how we can embrace and leverage the power of our LinkedIn. If you maybe are old enough to where you can remember seeing a TV show called the dating game, you might recognize Ron as bachelor number two. He was the winner of the show back in May 1980. So, please welcome me in... Help, please join me in welcoming my friend and our friend, Ron Zukenik.
Well, thank you, Tracy. I can hardly wait to hear what I've got to say. That was a great intro. Hey, everybody. I know you could have been anywhere today at this time, and you chose to be here. So let me show you how this whole thing's going to work, and we're going to move fairly quick. I've got a lot of updates, a lot of changes with LinkedIn. I'm going to share a lot of stuff with you, so let me share my screen with everybody. I'm going to show you as you'll see. I'm going to show you a couple of slides, and then I'm going right to LinkedIn. But welcome, welcome. And of course, when I say welcome, I'm talking to the Network In Action members. That's who I understand this. I know there are some franchise owners, but I'm really gonna specifically talk to, well, to everybody. Let me share a couple of things with you, and you may have heard it. All the success I've ever had has always been with the help of people. So, I've been around the world of networking a long time. In fact, I began the expansion for the largest business referral organization in the world back in 1988. We were known as "The Network" in the mid-'90s. They changed the name; they became what you know today as BNI.
And by the way, the reason why I'm here today is I support NIA and your concept and what you're doing. I've been involved in the world of business, you know, I learned early on in the '70s that I was better together with other people. So, I'm not a self-made millionaire; it was always through the help of people. I've had four books published; I'm a Vietnam vet, I retired from the Army Reserve, and I'm also one of 25 national speakers for the Office of the Secretary of Defense in their Yellow Ribbon program. If you need to reach me, this is kind of how you can reach me; you can take a picture of it. I just want to give you that info up front so you have it.
And here's how it's going to go: I'm going to show just a couple of slides, so I'm not going to bore you with slides. I'm going to go right to LinkedIn. You can ask me questions at any time, and if Tracy or Dan, if you notice any questions, please stop me at that moment, let me clarify things. I'm going to show you and share a lot of great information. If you want me to go to your profile, I will do that; just let me know. Other than that, I'm going to be on my profile to show you what I've done. And not only am I going to show you what I've done, but I'm going to show you how to get it done.