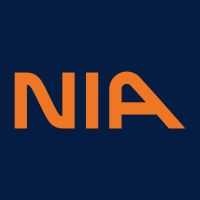 By holding meetings once a month, we are finding that more and more business owners are signing up and taking the time to attend—whereas weekly meetings tend to attract the employees and sales representatives. The truth of the matter is that if you ask business owners whether they have an extra one hundred hours they can block out of their calendar over the next twelve months, they are going to look at you like you're crazy. However, we all know the importance of networking, so typically owners will send their salesperson in their place. But who would you rather network with? When you set up a one-to-one, you want to make sure you're sitting across from the person who has the authority to write you a check and, better yet, has the power to refer you.
The majority of members are business owners

"Network In Action is for experienced professionals interested in networking. The majority of members are business owners with years of experience. I appreciate my group leader, Moose Rosenfeld, for his hands-on involvement in vetting potential members to ensure he is bringing in great referral partners."
Paula Marion
Simple Operational Solutions, Owner
NIA® Bellaire Group
In addition, holding fewer meetings attracts and retains higher numbers than the average early-morning get-together. The standard organized networking group averages fourteen members. We require our groups to be a minimum of twenty-five members, and many of our groups are maintaining long-term membership numbers of thirty-five or more. It's not hard to figure out why. It's just easier to book something into your regular schedule when it's not asking so much of you.
At NIA®, we like to think that we ask you for less and deliver more.