The Technology-Focused Networking Franchise You've Been Searching For is Here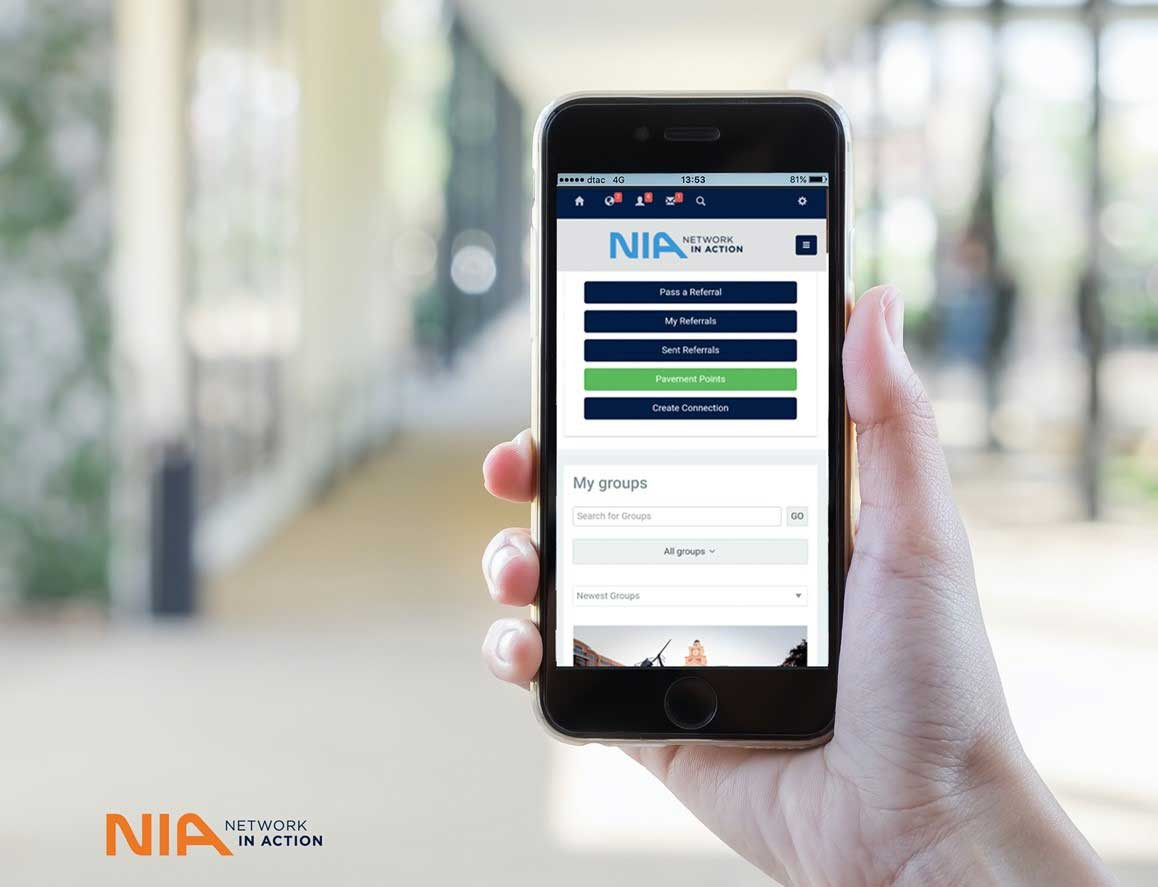 As you may know, Network In Action helps small to mid-sized businesses expand and enhance the local business community. And, we're the only franchise in America that offers a "Try Before You Buy" initiative, meaning for a limited time, qualified candidates* have the chance to have a trial run as a Network In Action group leader before actually making any monetary commitment.
But, in addition to our "Try Before You Buy" franchise model, there are several differentiators that put Network In Action a notch above our competitors – including our focus on technology.
Our technology, which includes an internal website and smartphone app, is all about the member experience. Through our fast and intuitive interface, members are able to:
pass and track referrals with ease
start discussions
post status updates
videos
announcements
pictures
much more.
It also helps streamline the referral process by allowing people to connect in seconds and in real-time; members can post case studies and can see what happens each week/who is active just by logging into the app.
So, how does this benefit group leaders? Focusing on technology that makes powerful networking fast for members allows Network In Action group leaders to recruit and maintain members in order to grow their business. More members = more ROI.
Plus, group leaders can take advantage of our technology as well, through a smart phone app specifically designed for them. The franchise owner app provides group leaders with:
all the tools they need to manage their members
tools for mass messaging members
managing prospects
educational videos on how to run the business
how to recruit members
how to lead meetings and more.
What's more, our intranet also allows for virtual discovery days, as well as a total e-learning platform, meaning franchise prospects do not need to come to Houston to be awarded a franchise. If you're interested in learning more about owning your own Network In Action franchise, and you'd like to be considered for our "Try Before You Buy" initiative, download our franchise kit.
Disclaimer: This information is not intended as an offer to sell, or the solicitation of an offer to buy a franchise. It is for information purposes only. Offer is only available for qualified candidates. If you are a resident of a U.S. state or a country that regulates the offer and sale of franchises, are receiving this message in one of those states or countries, or intend to operate a franchise in any of those states or countries, we will not offer you a franchise unless and until we have complied with any applicable pre-sale registration and/or disclosure requirements in the applicable jurisdiction.
This offering is not an offering of a franchise.
Likewise, our website has not been reviewed or approved by any other federal or state governmental or regulatory agency (domestic or international).
Stay Informed
When you subscribe to the blog, we will send you an e-mail when there are new updates on the site so you wouldn't miss them.