Network in Action vs. The Competition - 4 Reasons to Choose Us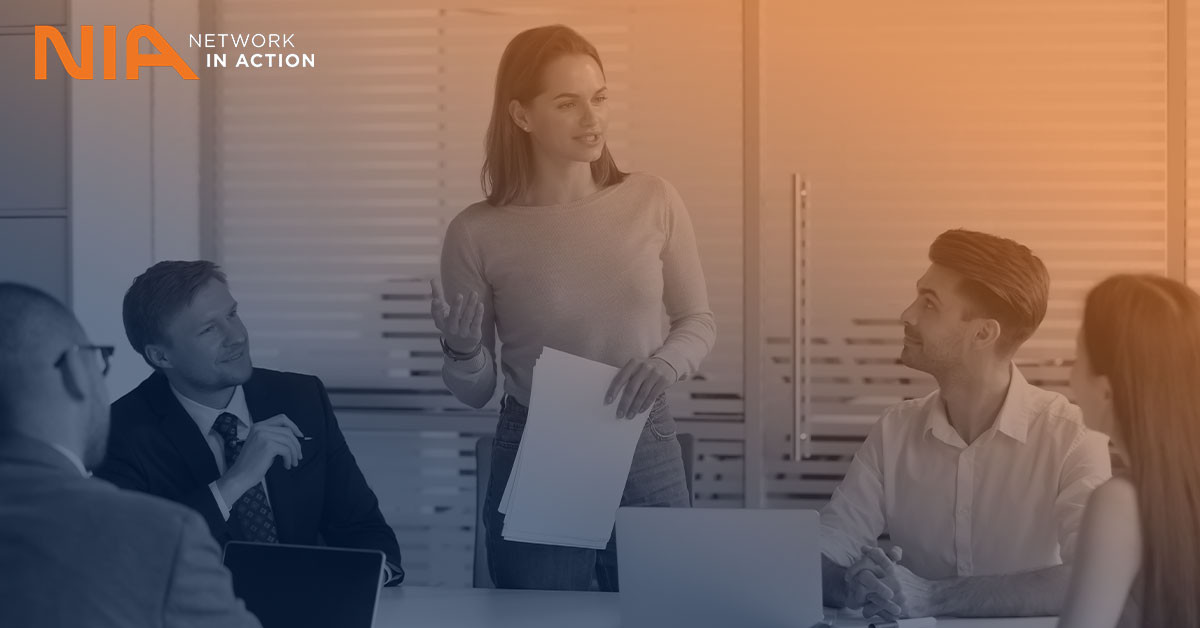 When we ask our members what makes Network in Action different, they consistently use one word to define the experience: Professional.
It's true – our franchise owners are friendly, well-trained, seasoned connectors, and are genuinely interested in the needs of their members. Our professionally-lead networking groups are one differentiator of our model, but we would like to share with you a few more reasons why entrepreneurs choose to franchise with NIA:
Monthly Meeting Structure
Business owners care about results and efficiency, which is why many would jump at the chance to join a professionally run networking group that meets monthly vs. weekly. By offering our members a once-a-month meeting option, we find that individuals who have traditionally passed on networking opportunities will join, and also often refer to other business owners and friends to join as well. As an NIA group leader, the growth and satisfaction of your groups are critical to your success – and we will make sure you reach those goals.
Provided Agendas
Did you know that each NIA meeting is professionally scripted? That's right – to ensure that each member's time is respected, our agendas for our monthly meetings are scripted. It's a great convenience to our members, but our group leaders also benefit. NIA franchise partners do not need to worry about how they will structure their meetings or if they will provide consistency for their members – we do the work for them!
Guaranteed ROI
No other networking organization offers an ROI guarantee. Network in Action does this with a simple calculation method and members' commitment to attend monthly meetings and pass referrals. Plus, our focus on technology makes powerful networking fast for members, which allows Network In Action group leaders to recruit and maintain members in order to grow their business. More members = more ROI.
Technology
As mentioned above, NIA is superior in developing relationships because of our state-of-the-art technology, which includes an internal website and smartphone app. Through our fast and intuitive interface, members are able to pass and track referrals with ease, start discussions, post status updates, videos, announcements, pictures, and much more. Plus, group leaders can take advantage of our technology as well. Through a smartphone app specifically designed for them, group leaders have access to educational videos on how to run their businesses, how to recruit members, how to lead meetings, and more.
We have studied networking across the country and looked at each offering out there. We can confidently say that NIA is the only player in the industry that offers professionally-run, monthly meetings with great technology, as opposed to networking groups that meet weekly and are run by volunteers with little or no technology. Our concept is truly unique, and we are ready to grow with qualified entrepreneurs in attractive markets across the country.
If you're interested in learning more about owning your own Network In Action franchise, we encourage you to download our franchise kit.
Disclaimer: This information is not intended as an offer to sell, or the solicitation of an offer to buy a franchise. It is for information purposes only. Offer is only available for qualified candidates. If you are a resident of a U.S. state or a country that regulates the offer and sale of franchises, are receiving this message in one of those states or countries, or intend to operate a franchise in any of those states or countries, we will not offer you a franchise unless and until we have complied with any applicable pre-sale registration and/or disclosure requirements in the applicable jurisdiction.
This offering is not an offering of a franchise.
Likewise, our website has not been reviewed or approved by any other federal or state governmental or regulatory agency (domestic or international).
Stay Informed
When you subscribe to the blog, we will send you an e-mail when there are new updates on the site so you wouldn't miss them.