NIA Palm Beach Gardens & Palm Beach North Launches by Network In Action
Like-minded business owners, building relationships that last a lifetime
Houston, Texas (June 3, 2021) – Network In Action (NIA) is a national franchise comprised of over 75+ groups across the country that creates marketplace alliances via membership in these elite groups, featuring a qualified business advisor and leader, to directly lead business owners for mutual benefit. The model is unique to the industry based on its proprietary technology, structured once-a-month meetings, and active point system referral platform.
NIA expands to South Florida, as it welcomes new franchise owner, Dr. Deeawn Roundtree of Palm Beach Gardens. Dr. Roundtree is launching two NIA groups in the summer of 2021, to serve the Palm Beach Gardens and Palm Beach North business communities. Both groups will cater to like-minded business owners and decision-makers who are serious and intentional about growing their businesses. Dr. Roundtree shared that she is looking to make an impact locally to "improve economic growth and sustainability in the business community." The launch of NIA in the Palm Beach Gardens area, "will enable access to decision-makers that entrepreneurs may not normally have access to", stated Dr. Roundtree.
When Dr. Roundtree was first introduced to the NIA franchise model, she quickly identified that the model would be a great addition to her existing practice. "This franchise opportunity naturally compliments my business as a leadership coach, trainer, and speaker, because I am already coaching business owners and being a valued resource to connect others for business growth and professional development opportunities," shared Dr. Roundtree. With the launch of the NIA groups, she hopes to support the need for networking due to the new business landscape that communities now operate in, stating, "As a result of the pandemic, it has made networking even more critical to the success of small business owners and created an opportunity for us to expand our reach and growth much easier as a result of having the ability to connect with clients virtually."
Taking a modern approach to networking, NIA's revolutionary internal website and smartphone app allows members to pass and track referrals with ease, start discussions with other members, post status updates, and more. The app helps to streamline the referral process for NIA members by giving them the ability to connect in real time. It is also the only networking organization offering a guaranteed return on investment (ROI) through a simple calculation method based on members' commitment to attending monthly meetings and passing referrals.
"At Network In Action, we look for franchise owners who can lead fellow business owners and help facilitate building strong relationships. With Deeawn's educational background, corporate experience, and passion for coaching, she will be a great resource to foster the NIA community in the Palm Beach Gardens area," Scott Talley, Founder of NIA commented.
NIA Palm Beach Gardens and NIA Palm Beach North are both projected to launch in June 2021, to learn more, contact Dr. Deeawn Roundtree at This email address is being protected from spambots. You need JavaScript enabled to view it..
For more information on Network In Action or any of the NIA groups in Florida and how you can become a member please visit https://www.networkinaction.com/ and www.networkinaction.com/index.php/find-a-group.
###
Dr. Deeawn Roundtree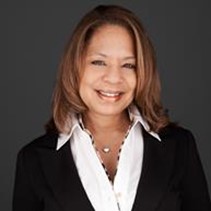 Dr. Deeawn Roundtree is the CEO of Roundtree Training & Consulting, she is also a Senior Certified Professional with the Society of Human Resource Management (SHRM-SCP), a certified Leadership Coach, Trainer, and Speaker with the John Maxwell Team as well as a Certified Image Consultant. She is also the author of " Beyond the Boardroom: Learn How to Play and Win at the Game of Corporate Politics" and has taught and conducted workshops on various topics, including ¨Leadership Development ¨Diversity, Equity, and Inclusion ¨Emotional intelligence ¨Image Management ¨Customer Service Skills ¨Business Etiquette, Proper Interviewing ¨Corporate Politics ¨Personal Financial Planning ¨Entrepreneurship ¨Public Speaking, ¨ Effective Selling ¨, and Conflict Management Skills. She is inspired to help individuals successfully accomplish their personal and professional goals.
Teaching and sales have been the hallmark of Dr. Roundtree's career for decades. She has held numerous top-level faculty and administrative positions in several academic institutions, with additional responsibilities in curriculum development. She was a highly regarded successful pharmaceutical sales consultant and was recognized as one of the top 2 performers in the nation for her company. Her educational background includes a Doctorate of Business Administration degree from Wilmington University, a Doctor of Ministry degree from South University achieving high honors, an M.S. degree in Professional Leadership with a concentration in Training and Development, and a B.S. degree in Business Management from Carlow University. With her proven methods, you will enhance your own untapped personal abilities and improve your Company's bottom line.
Dr. Roundtree is also involved in her community as a board member for the Women's Circle and the Genesis Community Health Center, Faculty Advisor for Delta Mu Delta International Honor Society in Business, member of the Accreditation Council for Business Schools and Programs (ACBSP), member of the Society of Human Resource Management (SHRM) and SHRM Palm Beach County (PBC). Not to mention, she is also a member of Alpha Kappa Alpha Sorority, Inc. and the former Southeastern Region Membership Co-Chair and Vice President of the Palm Beach Chapter of Jack & Jill of America, Inc.
Stay Informed
When you subscribe to the blog, we will send you an e-mail when there are new updates on the site so you wouldn't miss them.